LETTERS:  the art of grieving is a poetic documentary about the powerful transformations of grief into art. 
The artist Georges Braque writes, "Art is a wound that turns into light," and this film is about these transformations.  As an intimate cinematic meditation on the creativity that intertwines with the lives of three women: 
a poet and fiber artist who lost her husband to Alzheimer's disease,
 a mother whose 9-week-old son died unexpectedly,
 and a young daughter who lost her mother to brain cancer,
 the film explores their work as letters for the ones they have lost. 
Their loss and creativity merge together, carving a certain sense of hope in a time that it is needed the most.
Producer: MICHAEL D. NOTRICA

Production Sound: ANN CASSADY LI and ERIC HAN

Associate Producer: VINCE KUNA

Documentary Participants:
Sound Designer: NICH L. PEREZ

Sound Mixer: SANTIAGO RODRIGUEZ HERRAN

Assistant Camera: JAKE DEVERIAN and JERRY WANG
HOLLY AVECILLA and JESSIKA HUDSON
Drone Pilot:   RYAN GRISWOLD
Drone Camera Operator:   MICHAEL KOLB
Motion Graphics:   JEFF KYLE
Colorist:  ROY SUN  (Reason Studios)
Musicians: THE MOTH AND THE FLAME'S "ROUND"
BRANDON ROBBINS - (vocals/guitar)
MARK GARBETT - (keys/vocals) 
 LISA LEEMAN

Written and Directed by  Nich L. Perez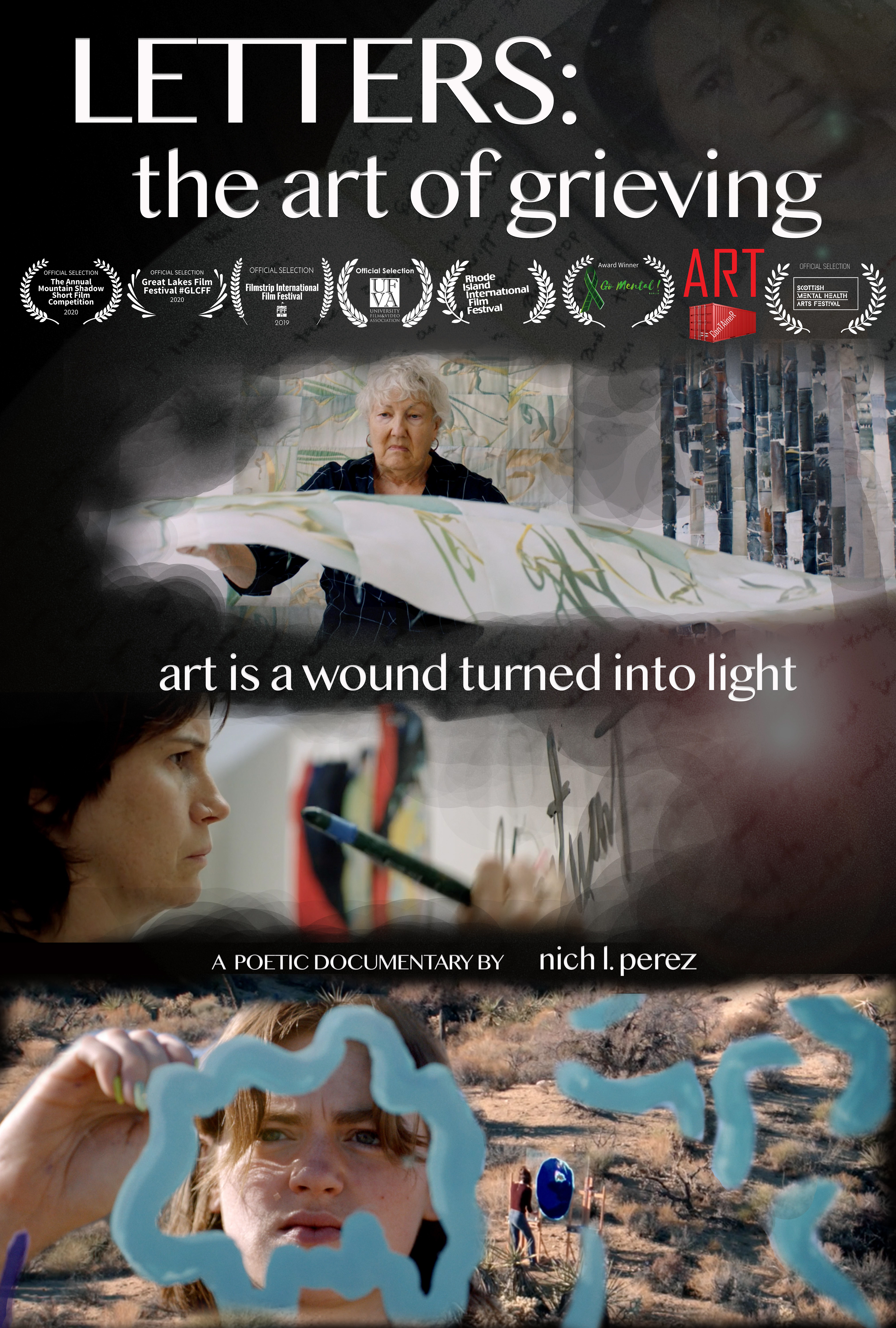 THE DOCUMENTARY PARTICIPANTS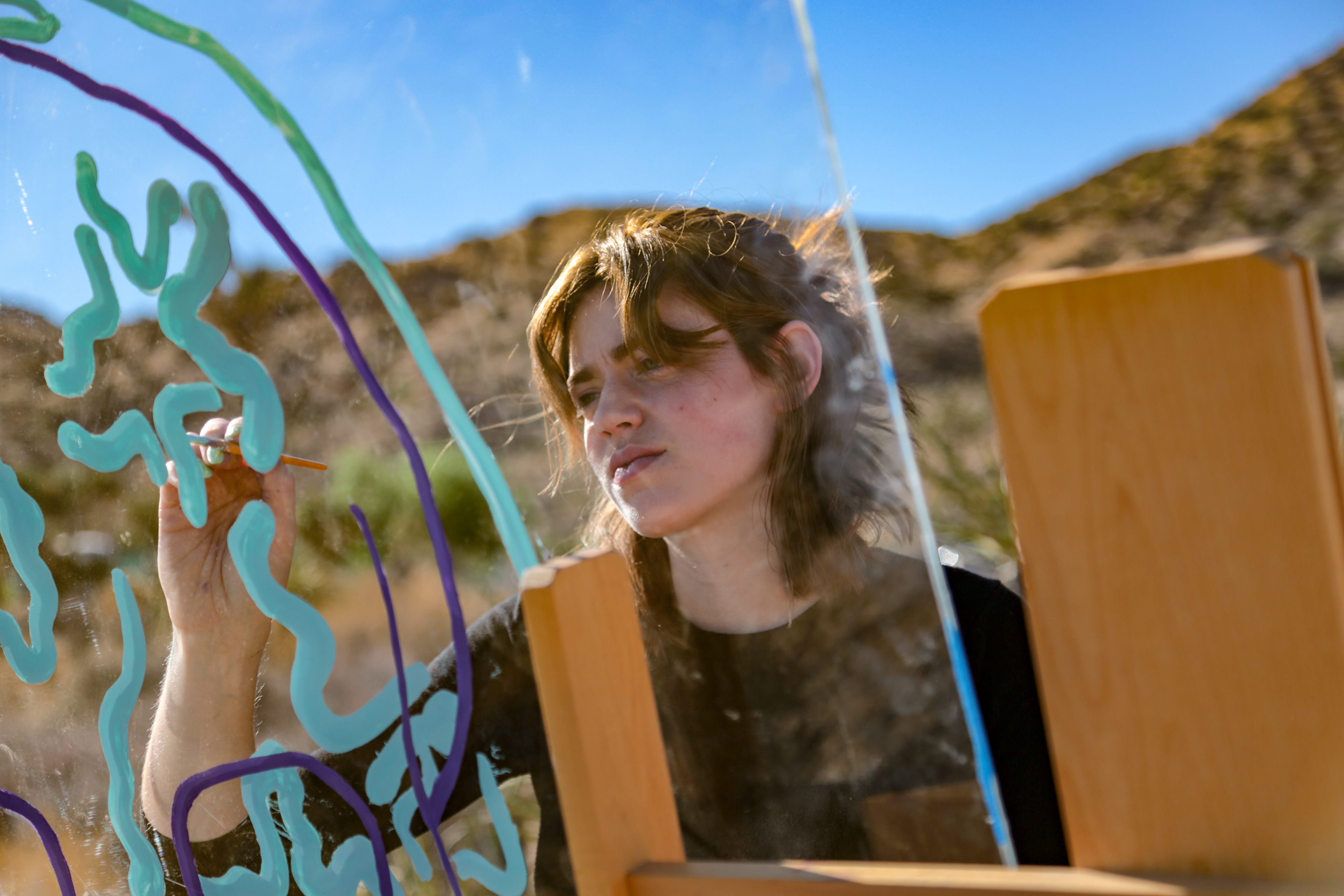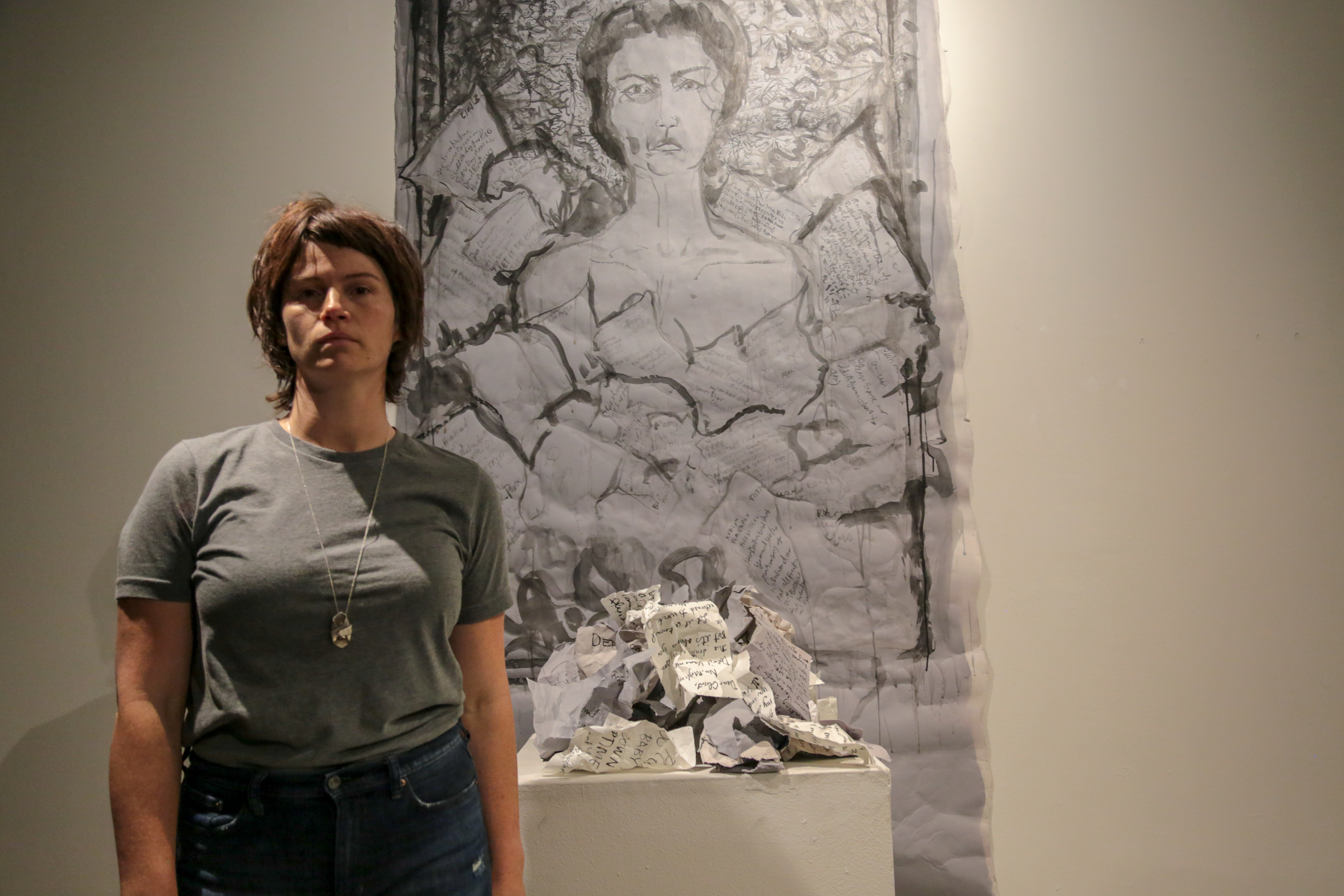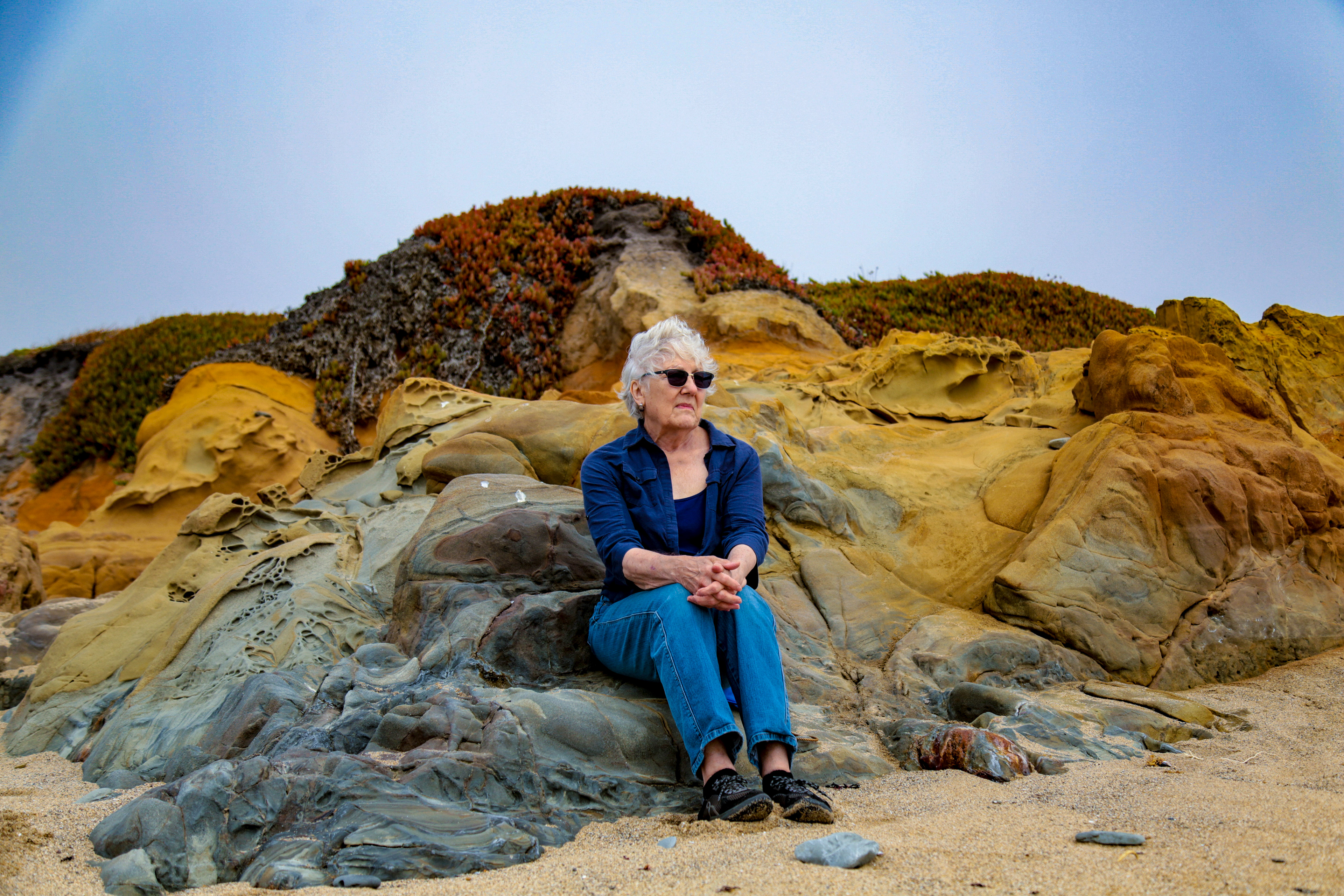 Available on DVD with Public Performance Rights through

EPF Media 
Catalog # EPF16037 ● ISBN:  978-1-933724-77-5 ● UPC: 6-82086-16037-5 ● NTSC
20 Minutes ● Copyright 2019 ● English, Captions

https://www.epfmedia.com/letters-art-of-grieving
The LETTERS Film Project is a series of poetic documentaries on the intersection of 
mental health, meaning, spirituality, and creativity.
Since its genesis in 2015, the project was a personal mission to uncover these profound connections through the intimacy of writing letters with the language of nonfiction cinema.​​​​​​​
​​​​​​​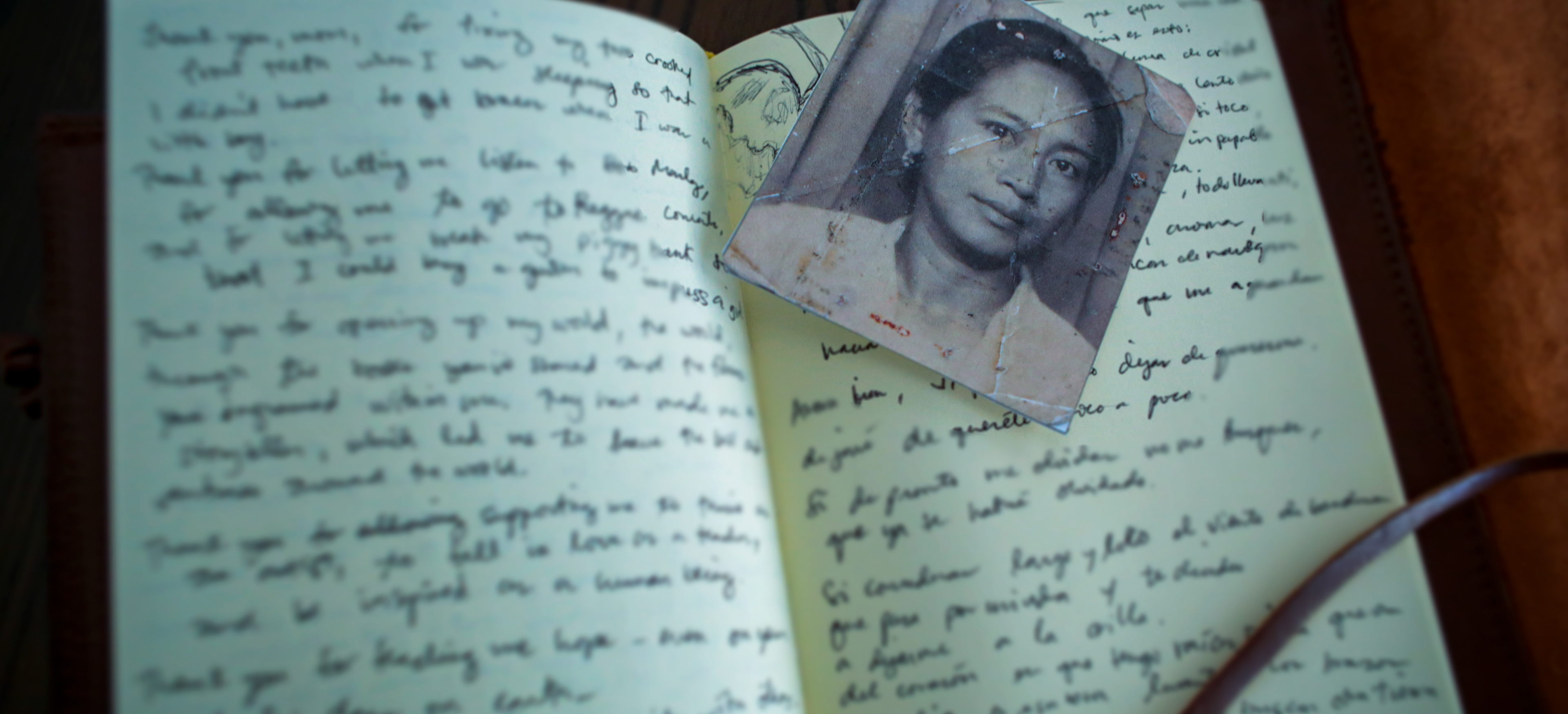 The project continues to document working artists and creatives, from painters, weavers, to cooks, unraveling their creativity as they rise above their mental wounds from the trauma of loss and grief, to anxiety and depression.
These are intimate cinematic meditations of the intertwining lives of unique individuals who struggle with mental illness or the human condition as they discover the power of creativity in their journey of self-discovery.
LETTERS:  transformations
(documentary series - in development)